Testimonials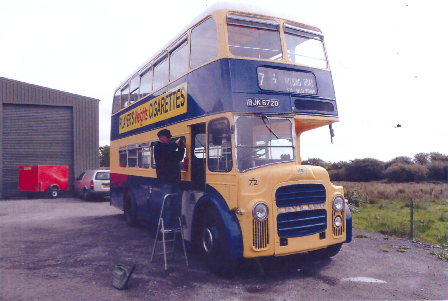 Fully rebuilt steering box fitted in 1958 Leyland Titan bus
1949 Triumph Roadster 2000
Sorry it took so long, tinkering all summer with car, on the road again. Great steering, thanks! TG USA.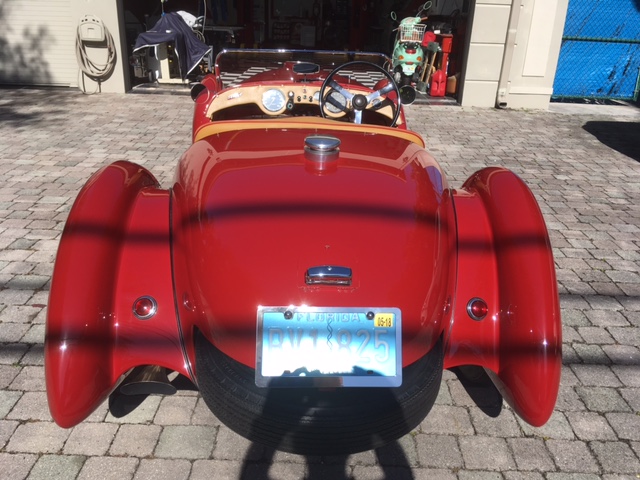 FR Miami USA Healey Silverstone
"I am very pleased with the quality of your work on my Healey Silverstone's steering box."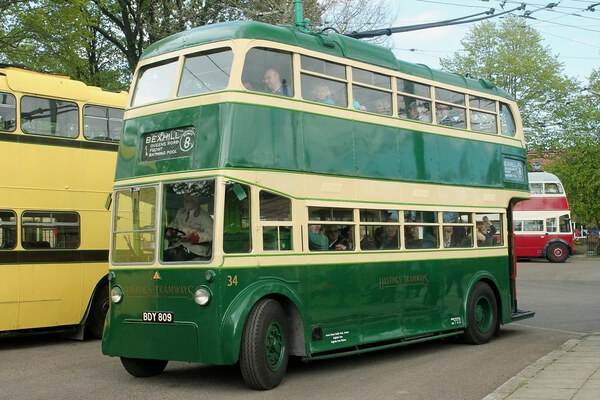 1949 Sunbeam F4 trolley bus
at the East Anglia Transport Museum has rebuilt steering box by us.
1949 Triumph Roadster 2000 DJT 33
I just thought you might like to know that I went for the first drive this year with the hood down on my Triumph Roadster, in glorious sun.
I am most happy with the new box you fitted for me a year or two ago. It's lightened up and bedded in nicely now and is a joy to drive.
The number of people I hear with old cars who complain about 'vague steering' obviously haven't met you!
ALLARD J2 MTA 635
driven by Patrick Watts at Monaco Historic Grand Prix 2016 and the RAC Woodcote Trophy at 2016 Silverstone Classic. Car fitted with MARLES steering box fully rebuilt by us. (right) The same ALLARD J2 MTA 635 competing in 1950 Courtesy of Patrick Watts (owner).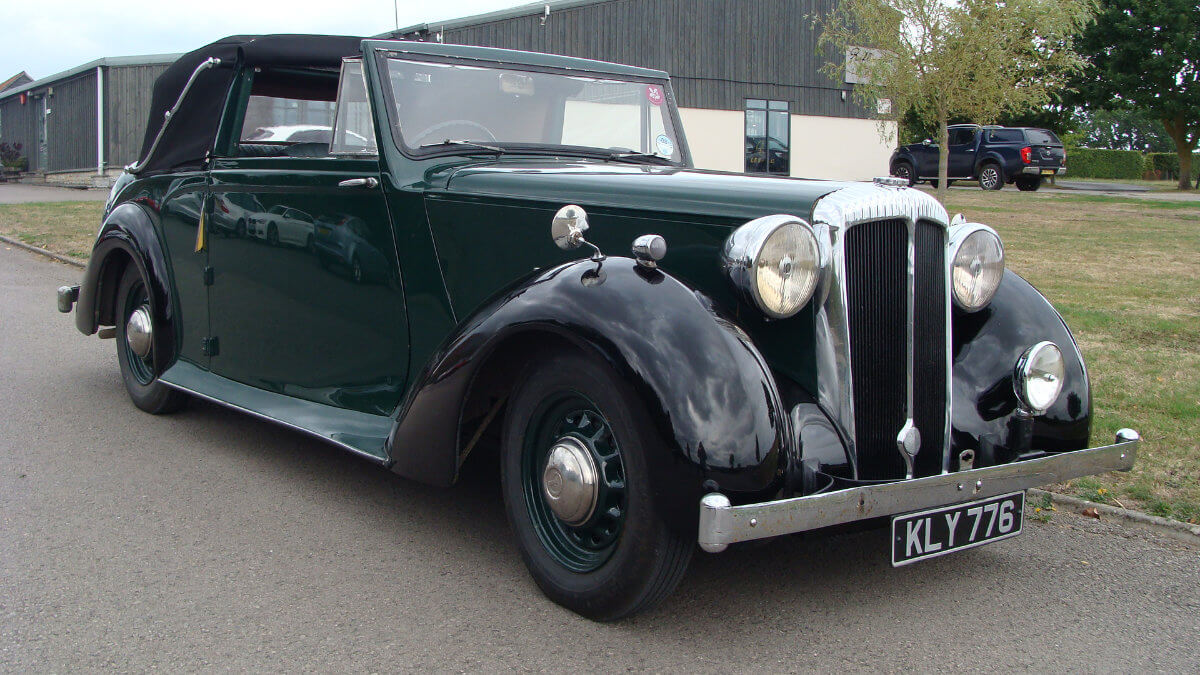 It now has rather pleasant and smooth steering, which doesn't dribble all over the floor (unlike the fluid flywheel which still does!)
BB Daimler DB18 UK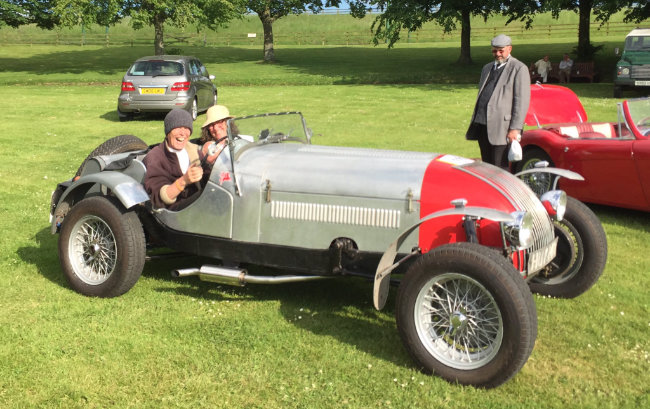 ALLARD Special rebuilt steering box. Car in middle of rebuild. Looks like everyone is having fun!
"Steering is fantastically direct; feels like rack & pinion!
So l'm very chuffed. Thanks for a job well done!"
TW Gateshead England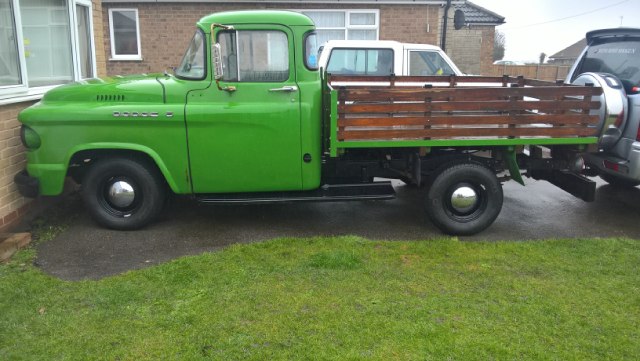 1958 Dodge D100 pick-up truck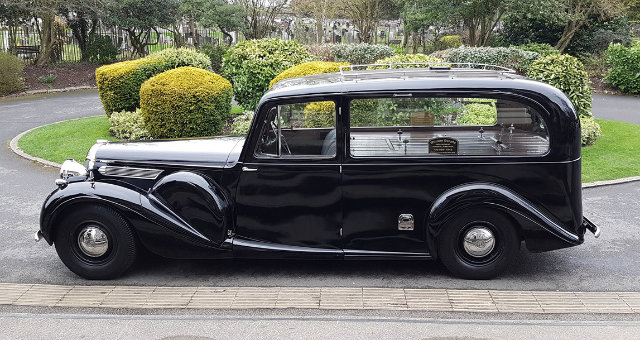 All going fine - thanks very much.
Daimler DE36 funeral hearse WD London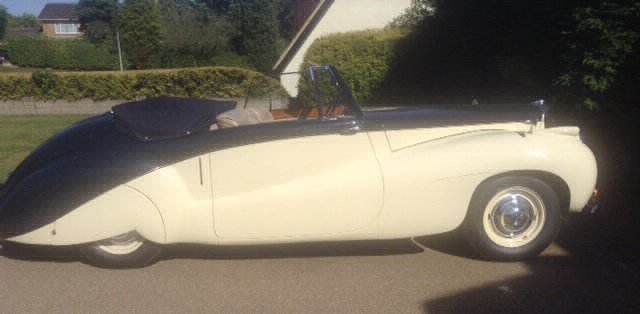 The driving experience has been transformed.
CL Hemel Hempsted Daimler DB18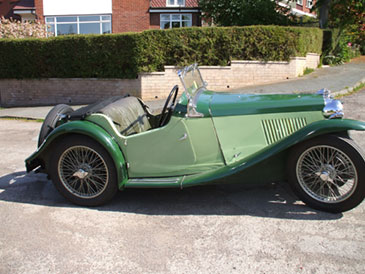 We are just back from Cornwall - challenging bends and hills to negotiate. The steering box was 100% improved after your rebuild many thanks.
TD MGPA Ross-on-Wye
Thank you David. I'll recommend you and your service to my friends.
Alvis TD14, JK Germany
The box is in the car and i passed yesterday the TUV (German MOT). Box operates very smooth and steering is easier then before. I´m happy.
Thanks Peter
PB 1934 Railton Germany
I did 70 odd miles this week, a lot on country roads. Pleased to say the steering was great and easier than the MG and if anything I had to teach myself not to oversteer.
TRIUMPH Roadster. AK Essex England
Having put up with inferior steering for years, I decided to take the steering box of my MG TIGRESS to David Cornwallis.
What a result!
The steering is absolutely perfect now, a sheer delight to drive the car now, still can't believe it!
Excellent, friendly service and good value for money!
MG Tigress. GR Kent UK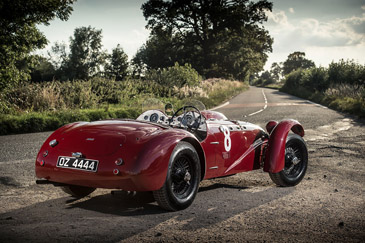 Overhauled steering box is certainly a marked improvement
Allard J2, CP London
I purchased my 1949 TRIUMPH 2000 Roadster in 2014. It quickly became my second favourite car, second only to my 1952 Riley RMF. It had been very well maintained by the previous owner of about 40 years and, to my good fortune, the rear axle diff ratio had been changed to a substantially lower one. Where most TRIUMPH Roadsters appear to be "less than happy" over 50 or 55 miles per hour, this car does not want to be in high gear at anything less than 45mph and cruises very comfortably at 65-70mph.
But, it did have "The Roadster Steering Problem" (several inches of play in the steering wheel) which made the driving experience somewhat less than joyful. Saying the steering was "vague" would be being charitable!
I contacted David Cornwallis at Marles Steering Boxes in the UK to see if my steering box could be rebuilt only to learn that there are no parts available at all for the original steering box fitted in TRIUMPH 1800 and 2000 Roadsters and therefore these boxes are simply not repairable at all.
But David did offer a longer lasting solution. He said that the original design had also been made in a physically larger and more robust unit – it was just not the one chosen by TRIUMPH at the time. However, David said that he was actively in the process of modifying that larger box to adapt it to the frame and steering geometry of the Roadster and – if I was willing to participate in what he openly admitted was a development project – he would be happy to have a car in the USA as part of the project.
Now the development is completed and I am happy to report that "the Roadster Problem" is resolved. These cars do not have by any means sports car handling but it is now a very respectable tourer – which is what I plan to use it for. With the steering problem resolved – and with the lower rear axle ratio – this is now a car that I can drive all day, and at speeds that will allow me to go to places that are 300 to 400 miles away without trailering (and I really don't like trailering.)
Thank you David. I am looking forward to a drive to Bar Harbor next summer.
Regards,
Bob Mitchell
'49 TR-2000 Roadster. Stratham, NH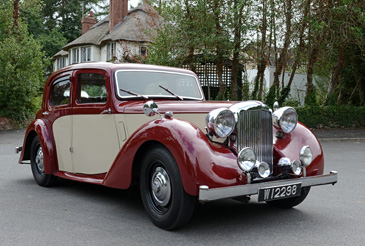 Thanks for your help and advice.
ALVIS TA14, DH Llangorse UK
Would just like to thank you for the excellent rebuild on the steering box, absolutely brilliant. Many thanks for an excellent service.
DL France
Just to say the steering is a dream.
Talbot Maserati Le Mans, NF Herts UK 1956
Dutch Aston Martin DB2/4 fitted with brand new steering box.
EO Holland
Had it up to 45 indicated today. Call me a wild and crazy fool.
Mechanical brakes. Cant stop it but at least I can depend on the steering. Thanks a lot.
ALVIS TA14 pick up. JM Chatham.
HRG
Fitted with brand new steering box in our workshop.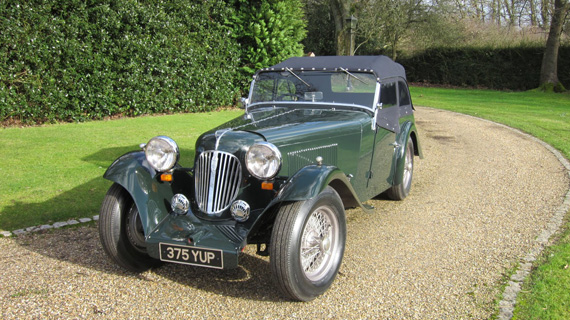 It is great. We have found a good set-up and are very happy. Thank you.
HR. Healey Silverstone Germany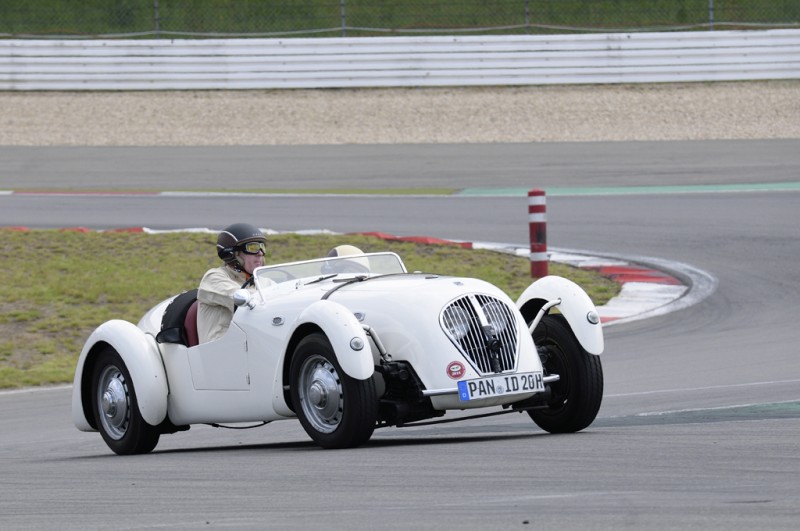 Absolutely excellent - thank you. Steady as a rock at 60 mph
1931 Alvis TJ 12/50, JP Brighton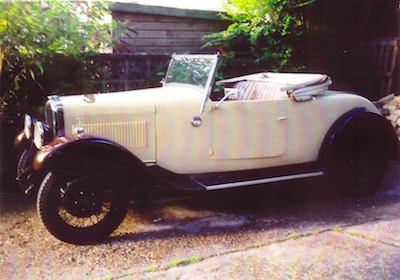 Lovely Alfa Romeo in Barcelona
Performance was smooth and fine. It now works perfect. Thanks for your professional work.
RM Barcelona Spain
Allard J2 VSCC Silverstone 2014
1st in class 3rd overall
Test drove the car this morning - like day and night! Now even more looking forward to the Mille Miglia. Thank you for a great job. Both our Healey Westland (excellent steering!) and the Nash Heidi and I drove did well – we came in 111th.
Now off to Peking …
RWH Healey Westland Switzerland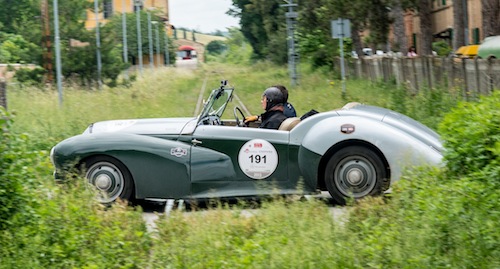 I have just finished the car and I will go to Mille Miglia next year. The car is fantastic and the photo is during the Bergamo Historic Gran Prix 2013. Thanks for your work.
Paolo, Allard J2 Italy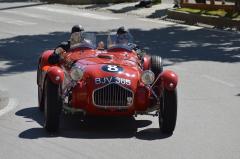 Many thanks for excellent service. She is now just like driving a new car!
MH Alvis TA14 Bristol England.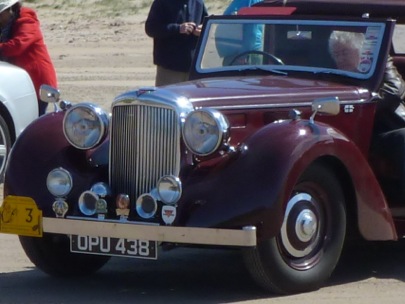 You're a good technician.You did a good job and we want you to know everything is okay. Perfect.
AL ALFA ROMEO 1900C Milan Italy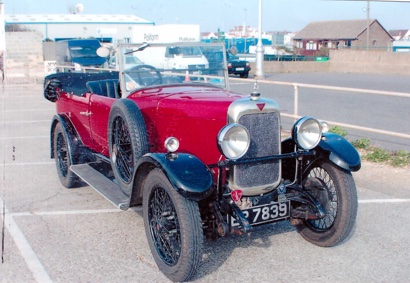 ALVIS 12/50. PB Brighton England.
Great job, helpful and friendly people. Thank you very much.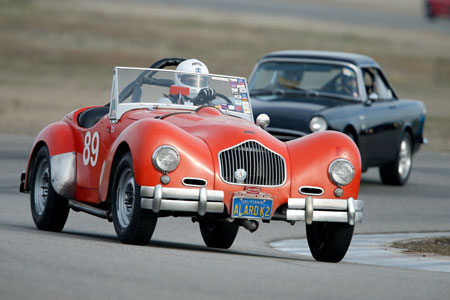 Thanks again for all your help. I'll recommend you to others.
ALLARD K2, DK Colorado USA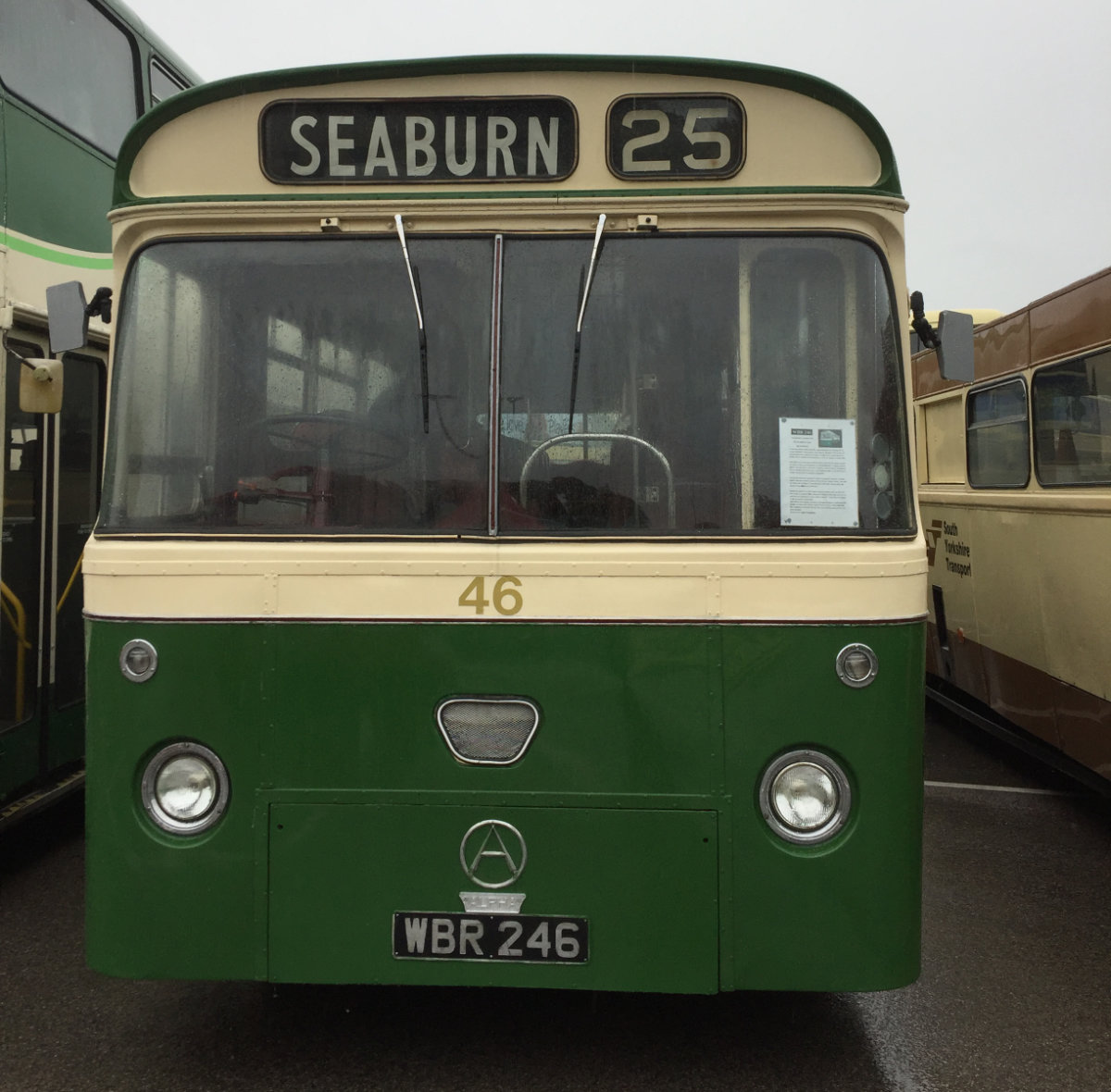 Atkinson bus rebuilt steering box for Keighley bus Museum. "John says she ran great"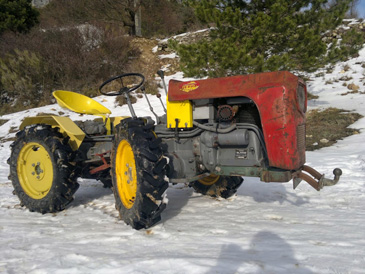 Pierre Trattori tractor. BJ Nice France
All topped up with your oil and working great.